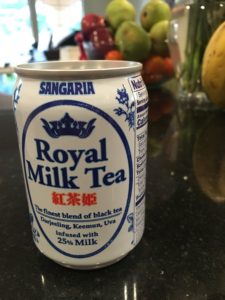 Holy shit.
I came up with this myself.
Ingredients:
1 cup Heavy Cream
1 cup Whipped Cream
1 can Royal Milk Tea (equal to 1 cup)
3/4 cup sugar
1 egg
Method:
Whisk heavy cream, whipped cream, royal milk tea, and sugar together in a bowl.
Whisk egg separately, then add to the mixture above and whisk everything together.
Put in ice cream maker for 25 minutes.
Wait.
Chill.
YAY.